Kid-friendly Resorts of Vancouver Island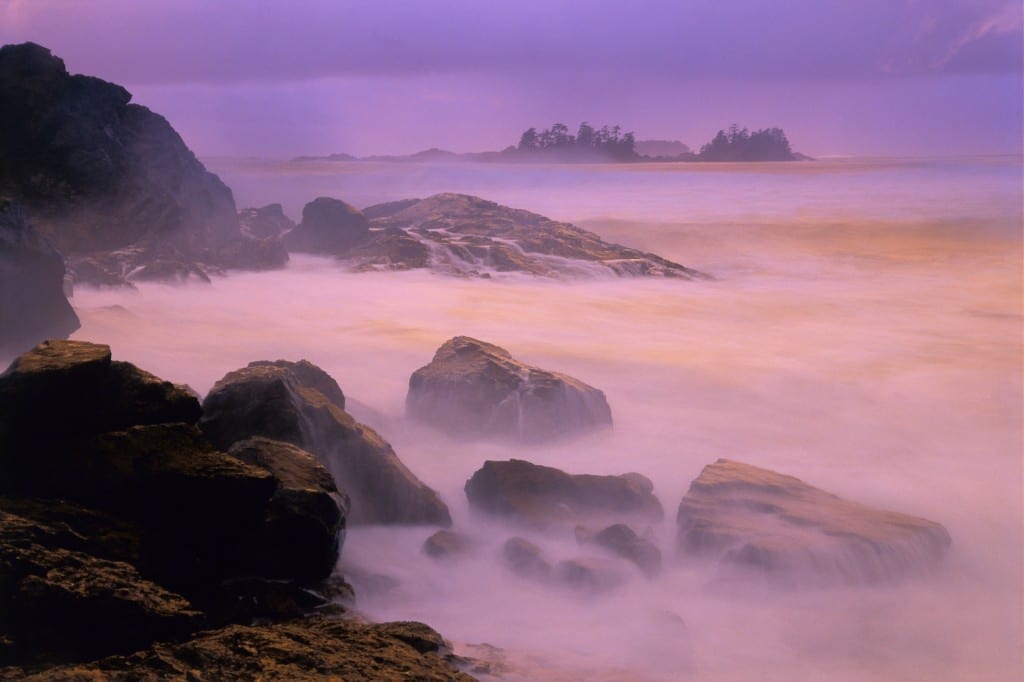 Smart families have already made their family resort reservations for Vancouver Island—perhaps for 2024! Want to play catch-up?
Here's a selection of ultra-deluxe Vancouver Island resorts and affordable family accommodations, as I'm doing my own research for a trip through Vancouver Island. I found plenty of resorts where children are definitely NOT welcome; one said that kids were welcome to use the pool — for exactly three hours per day! But there are also resorts that seem to encourage family visitors. And while the pandemic seems to have ended some family programming (childcare, mainly), other resorts are still offering kid camps and childcare.
I've mostly listed upcoming high season prices. On Vancouver Island, high season runs roughly from June 25-early September. Shoulder seasons will offer savings between 10-25%. Winter season will offer discounts of up to 25-50%.
You'll find a similar pricing structure when you go to book your travel via BC Ferries, which offers car, pedestrian and bicycle transportation to Vancouver Island and the Gulf Coast Islands.
Vancouver Island Family Vacation Resorts
Parksville Family Resorts in British Columbia
Parksville is is the most popular Vancouver Island beachside town for families. Featuring warmer water, sandy beaches, easy access to Vancouver and Victoria and plenty of family activities, Parksville serves up a treasure of a destination.
Beach Acres Resort. Near the mild-mannered Rathtrevor Beach, this Parksville kid-friendly resort hosts families in cottages and townhouses, while entertaining kids of all ages. In the past, activities for ages 5 and up included craft afternoons, pizza and movie nights, family camp fires with s'mores. Kids age 10 and up could play mini-golf, and sports tournaments. For all ages: An indoor pool, lots of sports activities (volleyball, tennis, badminton, horseshoes!), and a children's playground.
Ocean Trails. For active family vacationers who don't need many services, Ocean Trails may be one of your best options. This Vancouver Island resort lays out multiple sports activities (basketball, tennis, volleyball) on-site, offers a children's playground, and is surrounded by 7 acres of green space. You're close to Rathtrevor Beach, and rates here are lower than many other resorts. No restaurant available, so bring your own food for your kitchen-equipped condo. A new aquatic centre with pool opened a few years ago, in 2020.
Parksville Luxury Family Resorts in British Columbia
Tigh-Na-Mara Seaside Spa Resort. On the eastern coast of Vancouver Island, this family resort boasts an outdoor playground and indoor pool, plus 3 kilometers of sandy beach. Many cottage-style and suite-style units provide full kitchens and spacious living areas for family relaxation. To top it of, Tigh-Na-Mara offers kids-eat-free hours (5-6 p.m.) at the restaurants, a children's menu, coupons for free activities, children's playground and a free summer drop-in children's program.
Beach Club Resort. Just steps from your hotel room, you'll wade into the warmest ocean swimming water in Canada. Explore marine life in the tidepools or create sandcastles on the wide, flat beaches. If it's a rainy day out, dive into the indoor pool or relax in your room (1 and 2-bedroom, villas and suites available). Babysitting/child-minding services and a children's menu available. The Stay Well program offers cool kid extras, like sketch books, watercolour pencils and other drawing materials, activity books, games, and more.
Campbell River, British Columbia Resorts
Campbell River is known as the "Salmon Fishing Capital of the World," but it doesn't just reel in fish fanatics. Head to this destination (about halfway up Vancouver Island's east coast) for wildlife-watching, farmers' markets and a laid-back lifestyle.
Painter's Lodge. Painter's Lodge attracts fishing enthusiasts but welcomes children as well. Kids can play the Wii in the activity centre, pick up their kids' package upon check in (it contains a coloring book and other little things) or meet a childminder or babysitter if the parents are off on a fishing excursion. A tennis court and outdoor pool are keep-em-busy options when the weather's nice. A solid family accommodations option: the large loft-style room featuring two twins upstairs and a queen bed downstairs. NOTE: Closed until Spring 2023.
North Vancouver Island Resorts
With quiet villages and whale-watching opportunities, North Vancouver Island's quiet, rugged pleasures are perfect for a low-key vacation.
Telegraph Cove Resort. Most families coming this far north up Vancouver Island are here for whale-watching, kayaking and hiking. Set down your tent on the resort's campground, or settle in to one of the eclectic cabins, houses or inn-style rooms (the resort is at the site of an early-20th-century village). You won't find anything catering to kids beyond a swingset on a field and a few puzzles, but the diversity of affordable, family-friendly options make the resort a solid bet. A short drive from Port McNeill.
Tofino Family Resorts
On Vancouver Island's wild Western shore, you're far from manicured beaches and tamed nature. So Tofino is obviously a perfect place to bring your hyper toddler or run-all-day preschooler. Well, once you manage the long cross-island drive. Tofino offers upscale, world-renowned resorts for adults and children alike.
Crystal Cove Beach Resort. You'll find a nice mix of pet-friendly and family-friendly accommodation options at Crystal Cove. Over 30 modernized (wifi! wood-burning fireplaces! DVD players!) 1- and 2-bedroom log cabins await families looking for a splurge. Meanwhile, 72 serviced sites welcome RVers on a budget. Kids can play near the warm-ish MacKenzie Beach or enjoy the resort's deluxe Adventure Playground, featuring swings, a teeter-totter, sandbox and more.
massage or two. Older kids, tweens and teens get the most out of a stay, as they can go on excursions while you relax or traipse off on a different outing. But it's not cheap; all-inclusive weekly rates easily run into the five digits. Only open in the warmer months, May-September 2023.
Long Beach Lodge Resort. This resort doesn't offer an indoor pool, but does provide the Surf Club, where children learn how to surf from a private instructor (for an additional fee). Other kid-friendly amenities: Toys to borrow, a family movie library and children's board games. Cottage rentals include a hot tub on the back deck. Children eat free off the Great Room's kids' menu, when dining with parents at the 5:30 seating.
Luxury Tofino Family Resorts
Pacific Sands Beach Resort. This Vancouver Island resort rolls out the green carpet for families, with a free kids camp starting at 9:30 a.m. daily and running 7 days per week from July through Labour Day Weekend. Camp activities include crafts, scavenger hunts, musical instruments from seashells, sealife identification, sandcastle-building, and marshmallow roasts. Suites and villas range from 520 to 1,400 square feet—plenty of room for families. Look for the discounted family getaway weekend packages.
Clayoquot Wilderness Resort. A very different kind of West Coast adventure awaits you at Clayoquot Wilderness Resort. Families come to this summer-only spot to enjoy the all-inclusive atmosphere. What's included? Airfare from Vancouver, a luxe outpost tent, and all activities. Activities such as bear-watching, kayaking, horseback riding, fishing, cooking classes, archery, and more. Oh, and possibly even a
Comox Valley Family Resorts
Color abounds in the eastern Vancouver Island community of Comox Valley, from wildflower-dotted mountains to artwork in one of the region's seaside villages of Comox and Courtenay. Stay here for a laid-back Vancouver Island family vacation.
Old House Village Hotel and Spa. These budget-minded one-bedroom Courtenay suites provide full kitchens for your in-room cooking ease. Kids can enjoy nearby beaches and the Comox Valley Aquatic Centre (a 5-minute drive away), plus the outdoor heated pool.
Pender Island and Salt Spring Island Family Resorts
Pender Island and Salt Spring Island are accessible from Vancouver Island, and attract visitors seeking a bucolic, farm-dotted region full of artisan outlets.
Poets Cove. Stay in a Pender Island cottage or villa for plenty of family room, then head outside for pooltime (one pool is reserved for adults only, the other pool is all-ages), tennis courts, basketball, ping-pong tables, and a mini-playground with slide and swing. There's also a kid's camp with fun crafts and activities.
Harbour House Hotel. While this Salt Spring Island resort doesn't offer a pool or playground, it does provide the ultimate chilled-out island experience, right on an organic farm. Visit the farm's goats and gardens, then hop in the car for a 5-minute drive to Salt Spring's playground and the Rainbow Road Public Pool. Under 12-year-olds stay free.