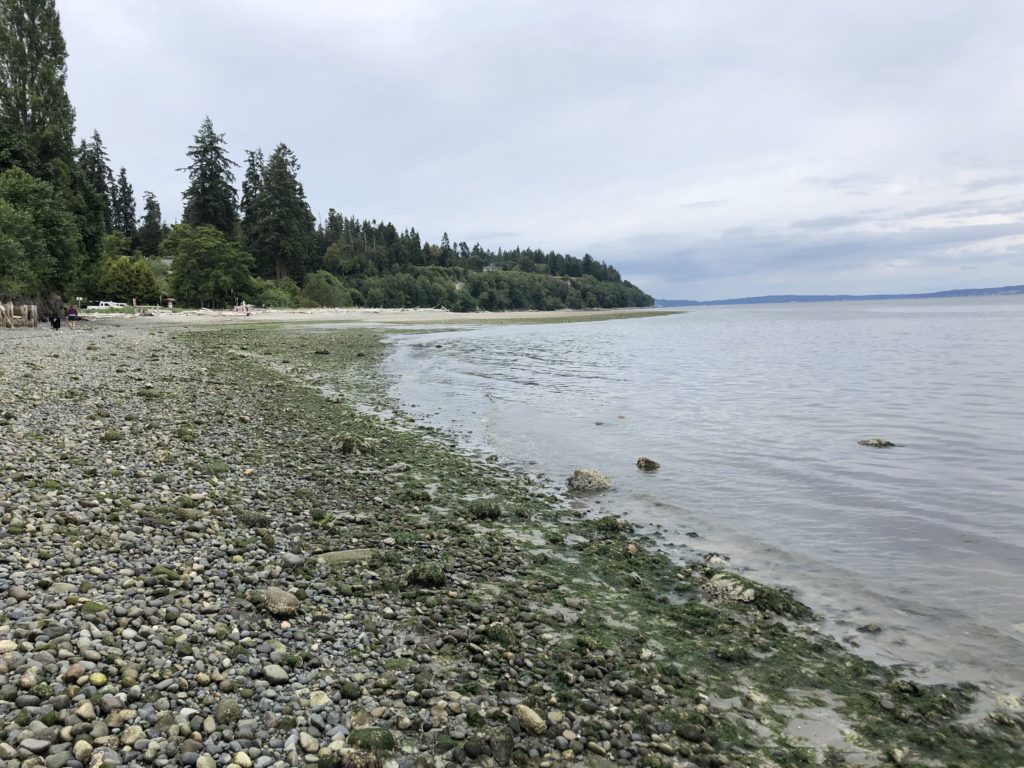 Is it possible (or responsible) to take a family vacation during a pandemic? How about getting a vacation rental?
I say yes—maybe. While it is an individual risk decision, I'm also making a judgment call and taking a risk for those in my family, my community where I usually live, and the community I'm visiting. So I wouldn't undertake it lightly, and wouldn't go if under stay-at-home restrictions were in place.
I've done enough reporting on the topic to hear doctors describe the death process for those with COVID-19: they die alone, without loved ones around. Their last human interaction is with a doctor or nurse who is fully suited up in protective gear, holding an iPad while you say goodbye to your kids or grandkids over Zoom. I don't want to be responsible for that person's exit—whether burdening family, physicians, coroners or even strangers.  
We went on a "pandemic vacation" this year, and these were the boundaries that felt right for me and our family of six (kids ages 7, 9, 14, 20), which I hope made it safer. There are no guarantees with this coronavirus, and we're finding out more every day.
1. Choose a Hyperlocal Travel Destination
I would never travel out of state, for public health and safety reasons. We chose to be within 90 minutes to two hours of our own community/town. We wanted to reduce the need to stop en route. So we went to a rural area outside of Poulsbo, reachable by a ferry ride and a short drive.
We chose to be close, because if we needed medical assistance or anyone became ill, we would return to Seattle. Most rural communities have far fewer healthcare resources than we do in the city. Those rural resources should be reserved for the people who live there—not tourists. I also wouldn't visit a destination with uncontrolled pandemic numbers, low mask usage and overwhelmed healthcare facilities, such as the Tri-Cities. They have enough problems, they don't need more humans on their roads or streets.
For Seattle residents, the 90-minute to two-hour zone is a fairly large area, and includes the Cascades' western slopes, north to Bellingham, south to Olympia, and areas of the Olympic Peninsula.
As well, if someone were to get injured or end up in the ER for an emergency condition, or got suddenly sick while 12 hours away, we'd be stuck there. I didn't want to be stuck in rural Oregon for an extended period with a COVID-19 infected loved one, taking up a hospital spot while also paying for a long-term rental.
2. Pandemic Road Trip Tips
We didn't have far to go, but we still packed for any emergencies. We had lots of water, snacks, hand sanitizer, wipes, disposable gloves and masks. So many masks. We didn't want to stop en route, so fueled up and encouraged bathroom breaks before we left.
We limited any interactions with the local community; any interactions that happened indoors happen with masks. We may be infected and not yet showing symptoms—we don't need to infect others. Others may be asymptomatic but contagious—we don't need them to infect us.
On the ferry, we didn't get out of the car. We didn't use the public bathrooms on the ferry, or anywhere else. We wore masks when interacting with toll workers. In line, I did see an SUV with Arizona license plates, and I can only hope it was someone who's moved here and hasn't changed their plates yet.
3. BYOG (Bring Your Own Groceries & Gear)
Most evidence has shown that COVID-19 is efficiently transferred indoors. So we brought most of the groceries we needed, then one adult picked up perishable groceries once.
At the same time, I wanted to support small business owners struggling to make ends meet during pandemic times. We ordered doughnuts once from Sluy's, and to-go Indian food from Punjab.
4. Find the Right Vacation Rental
We found a vacation rental through AirBnB, not a hotel—and made sure it had plenty to do on-site. We rented a large house with a full kitchen, grassy area and woods for exploring—and cabinets full of board and card games. It also has an outdoor firepit for s'mores.
The house we rented leaves it empty for four days between guests to decrease surface transmission chances. We didn't interact with the owner other than briefly, outdoors, more than 6 feet away. Everything else was done over AirBnB text.
Camping also seems like another great and affordable option, if you can swing it (or find a site). Sharing a campsite bathroom could be problematic, but hopefully, it's a safe choice with enough masks and hand sanitizer.
5. Shelter-In-Place Vacation, On-Site
We set expectations early—while I would love to take everyone to the local museums, go shopping, dine out or browse bookstores, we can't bring our family into that situation.
Surrounded by fir and maple trees and greenery on the Kitsap Peninsula, there are plentiful outdoor beach and forest hikes nearby (and not many people). It's different and beautiful than our normal city life.
6. Don't Travel with Others
We have a blended family, meaning that the children transition between houses. Even though it sounded fun to bring along a friend, there's just no way to safely travel in one car with someone outside the family, unless planning to quarantine before or after or get swabbed.
Many outbreaks along the Oregon Coast have been traced to multi-family or extended-family gatherings in beach houses.
Before leaving, we ensured exes were okay with where we were going, how long we were going for, and the family group's makeup.
7. Keep Costs Down
We're lucky to have had some savings that we put aside for a trip this summer (and a sweet AirBnB coupon to make up for a host cancellation last year). So many people have no work, and even I've been hustling to make up for lost clientele. This is probably the only trip we'll be on in the next year, and it's the first time we left Seattle since February.
But I feel lucky to be alive and healthy, and I take my luck seriously. I'd love it if we could return to jobs and travel and some semblance of normalcy—as our neighbors in Canada are enjoying, currently.
But that will require us all to wear masks and take our neighbor's health as seriously as we take our own.
If you went on a trip recently or want to share some pandemic-travel tips, please share them below.