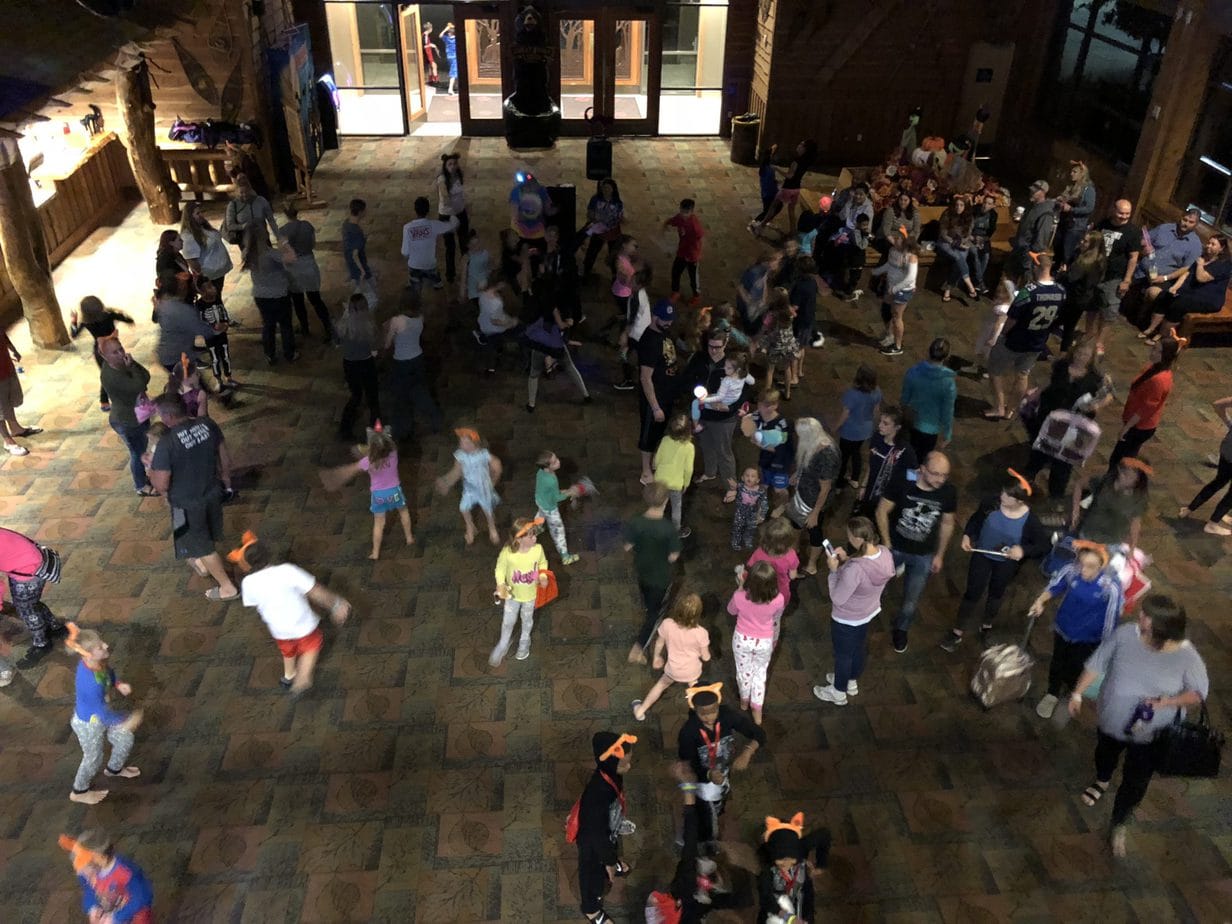 18 Tips for Visiting Great Wolf Lodge
Great Wolf Lodge in Grand Mound, Washington is undoubtedly one of the most well-known Washington Water Parks. Whether you're going for a birthday party, with one of the new day passes, or for a warm, light-filled spring break from always-rainy skies, Great Wolf Lodge is definitely a family favorite.
But before heading to any big-ticket, big-adventure resort with kids, it's always best to ask an expert for tips. So I asked three British Columbia and Washington State moms who are repeat guests of Great Wolf Lodge for their best tips, and added a few more tips from my own research.
Of course, these are just opinions and suggestions. You may have your own spin on a Great Wolf Lodge stay with kids.
New Post: Great Wolf Lodge Day Passes: Are They a Good Deal?
Great Wolf Lodge: Basic Tips
Tip 1. Save money on your room
If you think about it, you're mostly going to Great Wolf Lodge for the water and family-friendly environment, not the room. So this is an area to save, unless you plan to spend a lot of downtime in the suite.
The themed suite rooms (Wolf Den, KidKamp and Kid Cabin) at Grand Mound Great Wolf Lodge are cute and fun, "but we have found that you are not in your room long enough to make them worth the cost, if you can fit in a smaller room," says frequent Great Wolf Lodge visitor and Kelso mom Melissa Parcel.
If you're going with another family, have a very large family, or are thinking about a birthday party at Great Wolf Lodge, consider one of the premium rooms, where you can squeeze more people into a suite—with water-park wrist bands for everyone, up to the room's maximum capacity.
As well, although I've stayed primarily in smaller rooms in the past, last year I got to experience the much larger Majestic Bear Suite while staying at Great Wolf Lodge Grand Mound with three kids. It was pretty amazing to have the mental and physical space.
Check Great Wolf Lodge's website with special deals and coupon codes when booking, or sign up for sales alerts by providing your e-mail and cell number.
Remember that the resort fee ($29.99) and taxes do add a hefty amount to the final price. You can also check for Great Wolf Lodge Groupon deals.
You can also now request late-check out at 2:00, for $54.99, which ends up being about $18/hour. Is it worth it? Hard to say.
Find more tips for saving money at Great Wolf Lodge at the site Thrifty NW Mom.
Tip 2. Sleep soundly—even at a crazy-busy water park.
For a quieter room, request a room away from the stairwells and on the opposite side of the I-5 freeway. Ask when making the reservation and upon check in.
Although there's a rule about "quiet time" in the evenings, guests do say that unaccompanied children playing MagiQuest down the hallways can be an earful. Pack earplugs.
Tip 3. Book Great Wolf Lodge meals and activities in advance to save money and hassle.
If you're really sure you want the on-site breakfast buffet at The Loose Moose Cottage (Yes, that's the real name, 2.5 stars on Yelp), you can add a "Wolf Wakeup" breakfast package for $57.36 for four people (age doesn't matter), whereas in person, a buffet meal may cost up to $20/adult. The total is lower when  purchased in advance and includes drinks. If you buy buffet on-site, it'll cost more, and does not include drinks.
Tip: Children 3 and under eat in The Loose Moose for free, when another meal is purchased.
If you'd like to pay one price for all activities, add a Pup Pass, Wolf Pass or Paw Pass package to your stay. The Paw Pass is $59.99, and includes a lot MagiQuest or ShadowQuest wand and game, 20 points to use at the arcade, a 12-ounce candy cup (THIS IS A LOT OF CANDY BRING TOOTHBRUSHES), a scoop of ice cream, a round of glow golf, and a bag of gems from the Oliver's Mining Company experience.
Tip 4. BYOB: Bring Your Own Breakfast
Or you could forgo resort breakfast altogether, as there's a fridge and microwave in all Great Wolf Lodge Grand Mound rooms.
Korene Torney brought her own breakfast and snacks (cereal, yoghurt, fruit and vegetables) for the mini-fridge. Melissa Parcel brought along cereal and doughnuts for breakfast and sandwich making items for the next day's lunch.
Don't forget to bring camping-style dining equipment (i.e. paper or tin plates, cups, bowls) for your in-room service.
Korene Torney's family also went to two Oregon-born restaurant chains in nearby Centralia: McMenamins Olympic Club and Burgerville (two thumbs up for both of those destinations from Lora!).
Tip 5. Go for a midweek Great Wolf Lodge resort stay.
To avoid crazy lines at these Washington water slides and to take advantage of great deals, head to GWL during the midweek, suggests Korene Torney, a Victoria, British Columbia mom to two girls.
But first ask if the hotel's hosting a convention during your stay, she says. Conventions can stretch the hotel's capacity.
Tip 6. Display your cell smarts.
When you check in, you'll get an information packet that offers a cell phone number to register on your phone. "I did this, and coupons were texted to me, " says Kirkland, Wash., mom Shannon Maher Longcore, a mom to three kids and frequent Great Wolf Lodge guest. "It saved us some money in their restaurants."
Tip 7. Bring these items to Great Wolf Lodge.
Some items are very, very spendy to replace on-site, should you forget them at home. Pack swim goggles, earplugs, flip-flops, Aqua Socks (if your bare feet don't like all that pebbly concrete) and a swimsuit cover-up. A plastic or reusable bag for wet swimsuits is also recommended.
Swimsuit cover-ups are particularly necessary, Torney says: "You want one because otherwise you're forced to wear clothes over your suit to get between room and pool." Men should bring t-shirts or a robe.
Pajamas or warm bedtime clothing are good to bring for storytime.
You can also reserve a pack 'n' play for babies, but they're first-come, first-served.
However, you don't need to pack a towel—towels are provided for free by Great Wolf Lodge. Life jackets also come in several sizes, notes Longcore, so there's no need to bring one from home.
If you forget something and don't mind going out, there's an outlet mall nearby where you can resupply.
Tip 8. Avoid financing your GWL stay
The lodge, in partnership with Affirm, now offer loans for GWL stays. The rates, however, are quite high, and can run up to 30% APR, higher than many credit cards. As well, the estimated payment amounts don't include taxes and other fees.
Great Wolf Lodge Activity Tips
Tip 9. Dive into a two-day Grand Mound resort stay
Your pass into the GWL starts at 1 p.m. (you can access your hotel room after 4 p.m.), as long as you stop by the front desk to pick up your waterpark wrist bands.
On the second day, check-out time is 11 a.m., and you can stay until closing (8 or 9 p.m.).
There are changing rooms and lockers for use before check-in and after check-out, but the lockers are fairly expensive.
"We just put our suitcases in the car, and had a small day pack with our necessities in it. That worked out great," says Longcore.
Tip 10. MagiQuest Pros and Cons
A complete MagiQuest or ShadowQuest game will come to more than $30 total. That's around $16-$22 for the wand, and about $15 per "game."
If it's your first visit, Melissa Parcel says you may want to wait to purchase the wands: "On our first trip, we caved and bought one for our son, but we spent all of our time in the water park and didn't get any use out of the wand."
Older kids seem to love the wand game, however, and repeat visitors seem to love playing MagiQuest.
If you leave near Great Wolf Lodge, you can visit at anytime just to play the MagiQuest game and run around the resort, which Melissa Parcel has done twice.
"It's a pretty inexpensive day trip if you live a short distance away," she says.
If you want to re-engage the wand, you'll pay again, with each new visit. You can also use the wands at other properties (provided you pay the "re-up" fee).
Tip 11. Learn how to entertain teens at Great Wolf Lodge.
Teens will probably enjoy Great Wolf Lodge's wave pool best, but they'll probably also enjoy the arcade and newer Howlers Peak Ropes Course (not open in winter) for the day, at $19.99. The putt-putt golf is fine, but very small.
The best way to bring a teen to Great Wolf Lodge is by allowing them to bring a friend and eat a lot of candy, IMO.
Tip 12. Host grandma or friends while staying at the resort.
Purchase additional water park wristbands (for $41.20 each) for people visiting you at the water park, even if they're not staying overnight.
Tip 13. Freeze Great Wolf Lodge-related tantrums and meltdowns.
"I think limiting pool play to three hours at a time works well," Korene Torney says. After three hours, Torney's family lets the kids eat and relax in the room.
It can also help to construct a schedule. Torney's family wakes, eats in the room (with Starbucks from the lobby, delivered by her husband), goes on the morning "Howl Walk" at 9 a.m. (which includes a free craft), then pool time from 10-1.
They rest, and eat in the room or drive to Burgerville for lunch. Then it's back into the pool around 5-7 p.m.; out in time for evening stories.
Tip 14. Water, water everywhere…but bring a drop to drink.
"The pool room is very warm, so just remember to drink some fresh water while there," says Longcore.
Longcore saw some episodes of possible kid-dehydration, despite all that chlorinated water around, some children forget to sip their drinking water. A Hydroflask keeps water nice and cold.
Tip 15. Carefully select GWL activities while on site.
There are many activities on-site, and at times, Great Wolf Lodge in Grand Mound feels like Vegas for kids. There's glow-in-the-dark putt-putt golf, an arcade with prizes, a ropes course, Build-a-Bear workshop, Moonstone mine…it's a lot.
I would limit kids to one activity while there, or you could end up spending hundreds of dollars and endure endless whining. Tell the kids they'll get to pick one activity to do on the second day. Visit each location when you first arrive, and let the children carefully consider and weigh their options.
Or do as Korene Torney does, by giving kids an allowance of $15-20 each. "With $15, the kids can enjoy a craft, buy snacks or candy, a cheap souvenir, or pool the money together for one wand."
As is usually the case with an allowance, this provided the perfect opportunity to teach them about the value of money while eliminating the perpetual 'I wants,'" Torney says. "It worked great for us this year. They both bought ridiculous souvenirs, but enjoyed every minute of it."
Tip: Bring your own hands-on activities, Torney says, and avoid spending too much on all the extras that cost extra (stuffed animals, putt-putt golf, and so on). You can pick up an inexpensive craft kit at Marshall's or another discount store. 
Tip 16. Keep an ear and eye out for GWL freebies.
At times, there may be special free servings of cupcakes or cookies, free yoga classes, free crafts, evening dance parties, or other options you'd like to try out. Check the daily activity board, and read up on activity options in advance. Kids under age 3 eat for free in the Loose Moose, too.
Oh, and a set of wolf ears are included with your resort fee.
Tip 17. Snag your Great Wolf Lodge poolside spot.
"Friends of ours get down to the water area early and camp out at a table," Longcore says. "If your kids are much older, and don't need parents hovering, a table would be great."
You can find more answers on the Great Wolf Ask-A-Mom site (but these answers seem to be pre-vetted by a corporate PR firm).
Tip 18. Try some grown-up Great Wolf Lodge fun
The best part about taking older kids to GWL is that adults enjoy a cocktail or beer in the Lodge Wood Fired Grill while the kids watch a movie in the room or play MagiQuest. Or so I've heard. Your howlage may vary, depending on your kid's maturity levels and ability to not go running into traffic. Leave lone wolves at your own risk.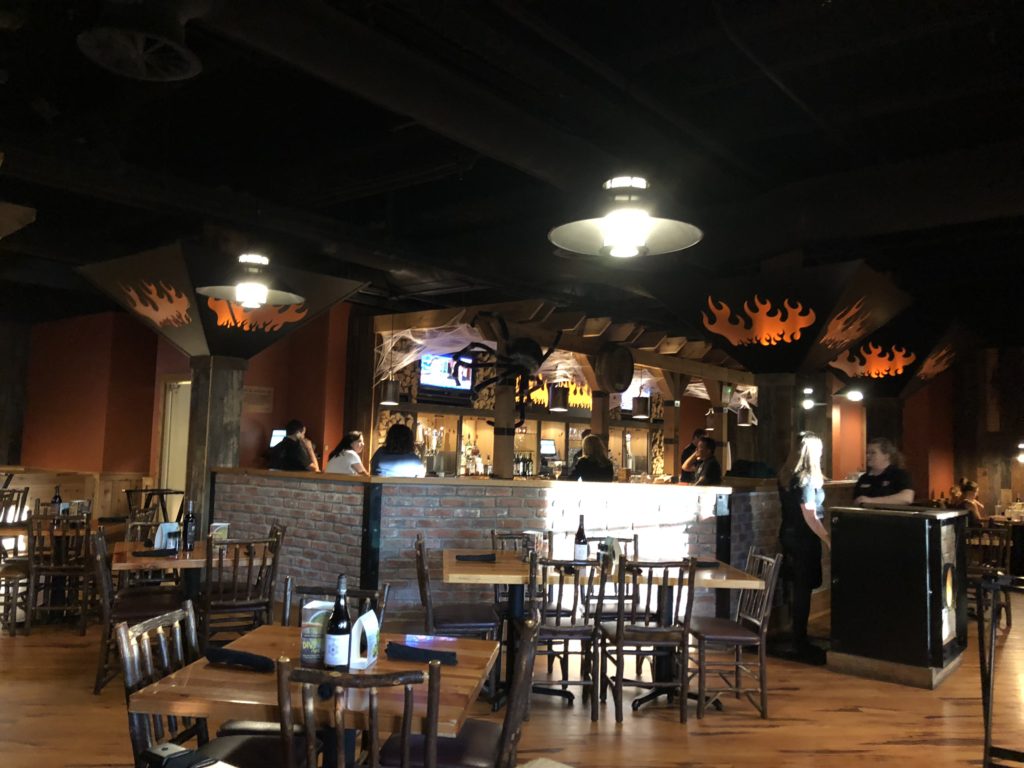 Do you have great tips (or a promo or coupon code!) for families headed to the Great Wolf Lodge in Grand Mound, Washington State? Leave your tips in the comments.
Read more about British Columbia (BC) Water Parks and Water Slides.